Residential Electrical Services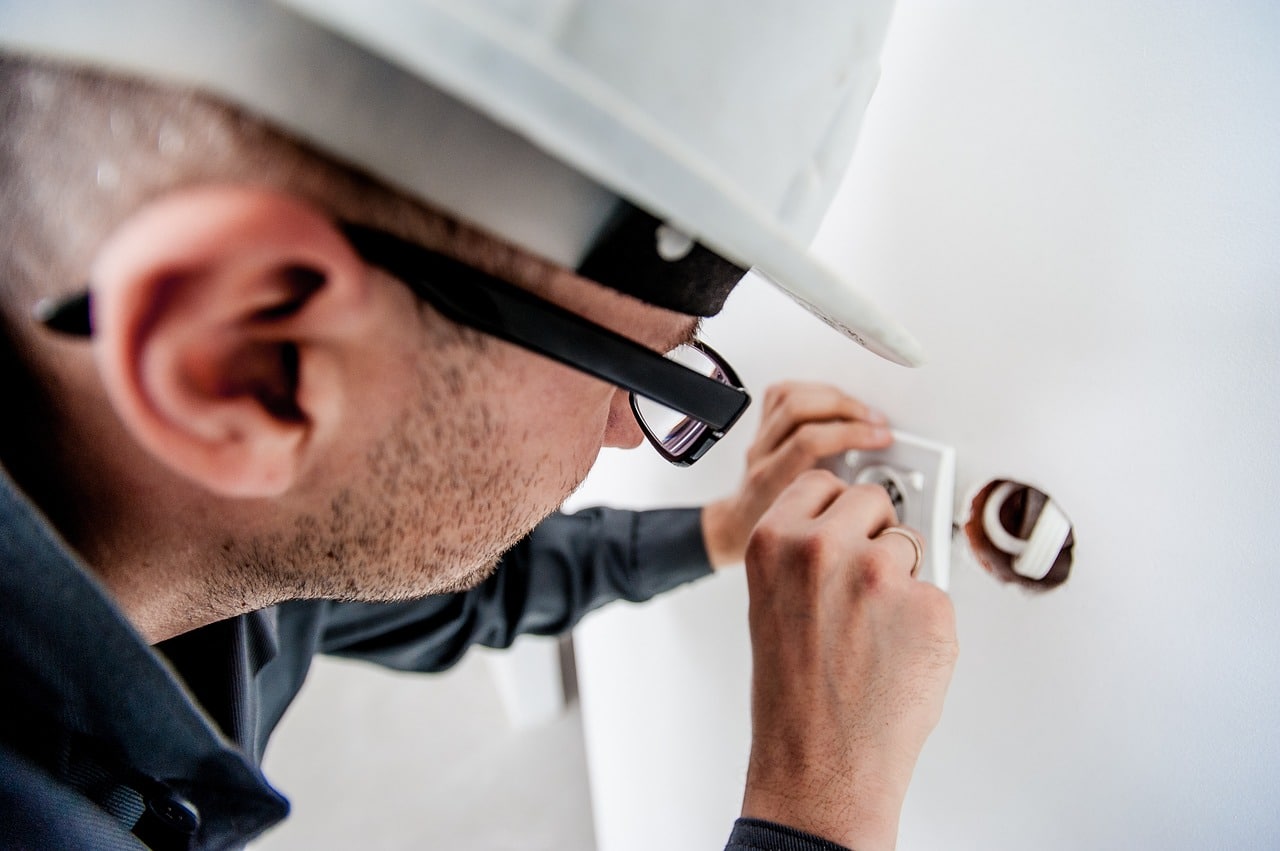 Pur Solar Electrical Services
Arizona homeowners can rest assured that Pur Solar's licensed and experienced residential electricians can handle anything you may need regarding your home and its power requirements.
Whether you are experiencing an electrical emergency, need to install new wiring for a security system, require professional assistance with a new or updated electrical installation, or home electrical maintenance – our residential electricians are trained to fix the problem quickly and correctly.
No matter how simple or complicated your electrical system is, we can do it and do it well. We are dedicated to keeping your home and family safe with a wide range of electrical and solar services. Plus, we offer round-the-clock electrical service, with a 100% satisfaction guarantee policy.
Residential Electrical Services
1. Electrical Wiring and Electrical Panel Upgrade
Power your electronic devices at home. Upgrade your panel with the addition of new appliances and HVAC systems. Increase the safety of your breaker, fuse and other items with a stable connection and prevent damages caused due to electrical fires.
2. Electrical Outlets and Fixtures Installation
Add extra sockets, switches, wall plugs, and light fittings with every home improvement project. Even if you know your wires and screw loops, get a licensed electrician for this job to comply with the National Electrical Code (NEC) mandates.
3. Ceiling Fan Installation
For end-to-end assembly and safe installation/ replacement of ceiling fan with anchoring to the electric box. Our tool kit is equipped to handle all kinds of fans, from light ones to heavier fans, and secure them safely onto the ceiling bracket.
4. Ceiling Fan Repair
Identify and fix issues with your ceiling fan components like the fan chain, electric switch, internal wiring and its motor capacity. If you notice your fan wobbling, making noise, stuck on one speed or not turning on at all, it's time to give us a call.
5. Attic Fan Installation (QuietCool)
Awarded the Best Attic Fan 2021 by Spruce magazine, QuietCool regulates your in-house temperature, removes pollutants and can save up to 50% on your A/C bill. This easy to use and install fan provides maximum energy efficiency in its category and is surprisingly quiet.
6. Attic Fan Repair
Make it work like before. Troubleshoot problems of less airflow, humming noise, erratic movement of blades, wrong set-up of intake and exhaust vents, smell of burning with a quick service call to one of our experts.
7. Attic Fan Installation (General)
Determine your ventilation needs and choose the right fan to keep out the hot, humid air out of the attic. Get a safe roof and gable mounting service for your attic to improve your house temperature during the summers.
8. Bathroom Exhaust Fan Installation
Excessive moisture in the bathroom can cause mold growth on windows, cold walls and ceiling. From selecting the right fan size to installing the grill, let us help you dehumidify your bathroom and keep it clean.
9. Bathroom Exhaust Fan Repair
Exhaust fan not pulling enough air? You need not replace the entire fan. From a wrong fan size to a dirty grill, burnt out motor, tripped circuit breaker or the result of simply turning it off too soon, we will figure out the exact reason for you.
10. Whole House Generator Installation
Work from home without worrying about power outages due to hurricanes and floods. Guard your appliances against damages from power fluctuations with a whole house generator. Request a free consultation to learn exactly what you need.
11. Smoke Detector Installation
Secure your house against the risk of fire with smoke alarms. Detect them early on to prevent damage to your possessions and your health from inhaling smoke. We install smoke detectors to meet the regulatory standards set by the National Fire Protection Association.
12. Lightning Protection System Installation
Arizona gets over 500,000 lightning strikes a year according to the National Weather Service. Give your property a lightning protection system and prevent your electronics from getting damaged due to power surges. This may also increase your property value.
13. LED Light Installation
Remodel your house with eco-friendly, energy-efficient LED lights. Find the right type for your aesthetic and functional needs and trust our services for wiring them correctly to prevent overheating and improve their light emitting efficacy.
14. Home Addition and Remodel Electrical Box Installation
As you renovate different parts of your house consider installing additional outlets with a remodel electrical box, also known as an old work box. Avail extra switches and receptacles so you don't have to think twice before adding that second television set or mixer blender.
15. Whole House Fan Installation (QuietCool)
Improve your air quality, cool your house in the summers and reduce your energy bills with a QuietCool whole house fan. It generally brings down the house temperature faster than an air conditioner and can be turned off once the house has been sufficiently cooled.
16. Whole House Surge Protector Installation
In addition to electrical appliances like HVAC, stoves, refrigerators, dryers, washers, etc., transient voltage received from lightning strikes or improper outlet usage can damage your outlets and ruin your entire electrical system.
Frequently Asked Questions
Does Pur Solar & Electrical provide free estimates?
Yes! Please call (928) 788-0285 or fill out the form here to receive a free estimate on all your electrical projects and installations
Do you carry all the parts I'll need?
In most cases our electrician will have the necessary parts to do your job, however if your case is unique we may need to pick-up or order the special part.
Do you do home electrical repairs?
We make these electrical repairs all the time, most of these repairs are minor (such as reverse polarity on outlets, oversized circuit breakers and more).
What is a residential electrician?
A residential electrician has the experience and skills to professionally complete all electrical needs within your home.
When I have a job done what is my warranty?
Pur Solar & Electrical provides a full 1-year warranty on parts and a 100% satisfaction guarantee.
Experience Matters
Pur Solar has been a full-service electrical contractor in Arizona since 1974. Our decades of experience has helped us deliver excellence in service and performance.
We focus on providing you with the best solutions for your needs, adhering to the highest quality and safety standards. Our 24/7 service backed up by our 100% satisfaction guarantee policy, has earned us valuable trust and love from the community.