QuietCool Whole House Fans
Authorized Arizona QuietCool Whole House Fan Installers
Save Money On Your Electric Bill And Improve Indoor Air Quality!
As an Arizona resident, you probably don't need to be told that your air conditioner is your home's most expensive appliance. A QuietCool whole house fan can drastically cut your A/C-related electricity expenses (by 50-90% annually) by reducing your reliance on air conditioning.
A QuietCool whole house fan works by drawing warm air up from your living space into the attic, where it is forced out through your attic's existing vents. This causes cool air to be drawn in through the open windows and doors below. Turn on your whole house fan in the early morning, evening, and nighttime hours — or anytime it's cooler outside than inside — and you can significantly reduce the amount of time that your air conditioner runs, adding up to big savings.
In fact, QuietCool whole house fans offer some of the fastest return on investment of any green home products on the market. At Pur Solar and Electrical, we recommend that everyone who owns a home get a QuietCool fan installed, because it's one of the best money-saving investments you can make. Contact us today to get a quote or schedule an in-house estimate.
Choose QuietCool for a Cooler, Healthier Home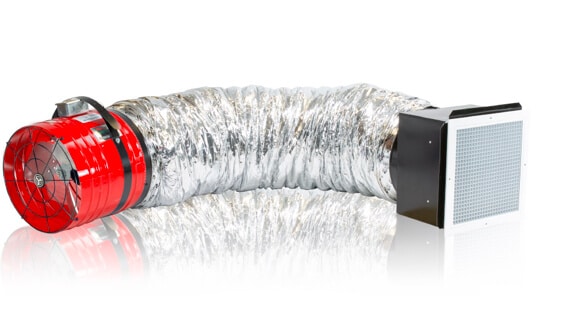 QuietCool fans don't just save you money. They boast several other benefits as well, which is why QuietCool fans have a superb 98% customer satisfaction rating.
A QuietCool whole house fan replaces all of the air in your home approximately 15-20 times per hour while it's running. This means it helps to remove stuffy air, pet dander, cooking odors, germs, smoke, and other pollutants, making the atmosphere in your home healthier and more pleasant within minutes.
And QuietCool fans, as the name suggests, are whisper quiet when compared to old, traditional house fans. The sound of a QuietCool whole house fan is very similar to an A/C return. You'll hardly even notice it's on most of the time.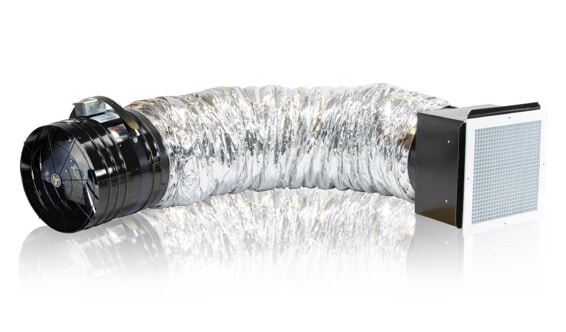 QuietCool fans can be installed in your attic without cutting into the joists, so the structural integrity of your attic is completely maintained.
They're also backed by an industry-leading warranty, so you can rest assured that if anything goes wrong, you'll be covered.
Pur Solar and Electrical sells and installs two different QuietCool whole house fan models: the Trident Pro and Stealth Pro. Click below to read more about each model, or fill out the contact form at the bottom of the page to get a quote or find out more information directly from us.
Since 1974, Pur Solar and Electrical has been a full-service Arizona electrical contractor. Our extensive experience with every aspect of residential and commercial electrical services is what sets us apart.
We will successfully complete your project with the utmost attention to quality and safety. We offer 24/7 electrical service, and all of our work is backed up by our 100% satisfaction guarantee.
QuietCool Whole House Fans
Save up to 90% on your A/C related electricity costs and improve your home's air quality with a QuietCool whole house fan. Click below to learn more about having Pur Solar install one of QuietCool's whisper-quiet, energy efficient cooling fans.